Greenpetal Soapworks
@greenpetalsoapworks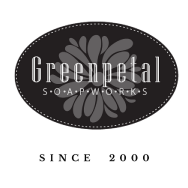 Greenpetal Soapworks
About the maker
Display Name

Greenpetal Soapworks

Biography

For nearly 20 years, Greenpetal Soapworks has handcrafted 100% natural soap from scratch, the old fashioned way!

Incorporating pure, nutrient rich, exotic butters & oils as a base, our small batch soaps are further enhanced with a medley of organic herbs, botanicals & clay.   Pure essential oils are added for scent and aromatherapeutic value.